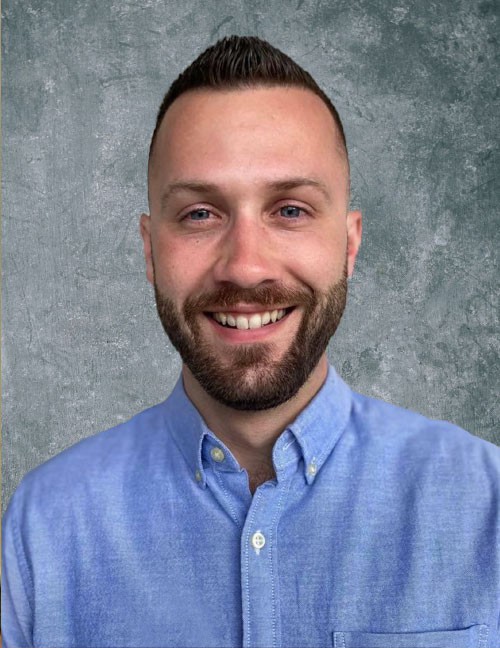 Dr. Devon Horton grew up on the South Shore, just outside of Bridgewater where he spent summers with his family on Big Mushamush Lake. Those summers spent outdoors together fostered his appreciation for kayaking, hiking, running, woodworking and mechanics. Devon still finds time to enjoy these hobbies and spend time with family.
Devon is an alumnus of the University of Ottawa where he completed an Undergraduate Degree in Biochemistry and Dalhousie University where he completed the Doctor of Dental Surgery Program. During his studies he developed an appreciation for restorative dentistry, applying his meticulous skill in working with his hands acquired from woodworking to the production of functional and esthetic restorations and crowns. He loves that in accomplishing that, he is also able to improve the health and confidence of others. The art of Dentistry for Devon is a way to express his desire to do things that are productive and meaningful but on a fine scale. Fabricating dentures is an example of this, as he finds it incredibly rewarding to produce something that makes his patients proud to show off their smiles.
Devon is thrilled to be returning to Bridgwater where he can be close to his friends and family whilst contributing to the community that helped shape his character. Having the opportunity to join North Street Dental is especially rewarding for Devon. Dr. Gatchell, founder of the practice, played a big role in nurturing his interest in Dentistry by always providing answers to his questions and welcoming him to job shadow. Devon is very excited to be a part of North Street Dental, a practice that encourages innovation while keeping the patient's health and preferences a top priority.
We look forward to integrating Devon into our excellent team. He brings with him the most cutting-edge treatment modalities and techniques currently being taught, as well as kindness and thoughtfulness that will be felt in each interaction he has with his patients.