"Only those who have the patience to do simple things perfectly ever acquire the skill to do difficult things easily." – Anonymous
Every day, our team strives to exceed our patients' expectations. We hope you'll find us a patient, accommodating, and compassionate dental practice. Take a minute to get to know our team members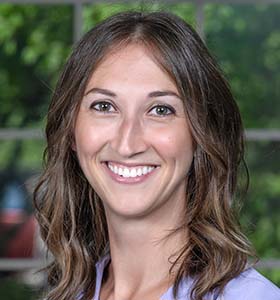 Dr. Kelly Saxby
Dr. Saxby joined our practice in 2019. She grew up in Bridgewater and returned here to practice dentistry as a way to give back to her community and raise her family.
She attended the Memorial University of Newfoundland and graduated in 2009. After MUN she went on to go to dental school at Dalhousie University, where she graduated in 2014. At Dal she received the CFAO Award for Achievement in Undergraduate Orthodontics for outstanding achievement in the study of orthodontics. She was also her class treasurer. While she was at Dalhousie she volunteered to provide dental services in Northern Labrador.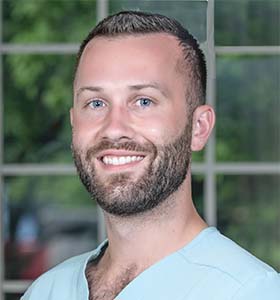 Dr. Devon Horton
Dr. Devon Horton grew up on the South Shore, just outside of Bridgewater where he spent summers with his family on Big Mushamush Lake. Those summers spent outdoors together fostered his appreciation for kayaking, hiking, running, woodworking and mechanics. Devon still finds time to enjoy these hobbies and spend time with family.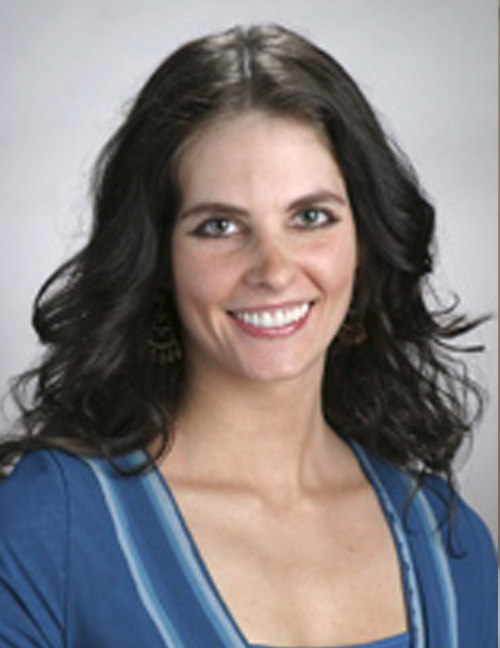 Stephanie, Registered Dental Hygienist
Stephanie holds a degree in psychology from Dalhousie University, and completed the Dental Hygiene Program in 2000. Her focus is on providing a comprehensive oral hygiene assessment and treatment for her patients to ensure their lifelong good dental health.
Stephanie has practiced in Dawson Creek and Fort St. John, British Columbia, and she's been a valuable member of our team since 2001. She is always updating her skills through continuing education to serve her patients better, and she looks forward to helping you have a healthy smile!
Joelle Pothier, Registered Dental Hygienist
Joelle Pothier, a 2010 graduate of Dalhousie University's School of Dental Hygiene, has been working on the South Shore since 2011. Always happy to take the time to explain the importance of maintaining a healthy oral environment, Joelle prides herself in providing excellent care and education to her patients. Known for her easy-going demeanor, she will immediately make you feel comfortable and welcomed. Joelle's favourite part of being a hygienist is seeing her patients return with healthier, happier smiles. When Joelle isn't at the office you can count on finding her staying active, whether it's at the local gym or spending time with her dog.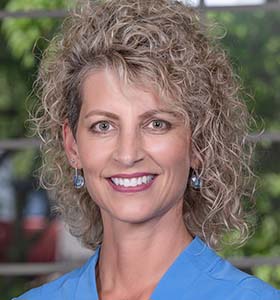 Natalie Penney, Licensed Dental Assistant
Natalie enjoys seeing her patients leave our office with a smile! She's been a valuable member of our team since joining our practice in 1997. She's very involved with the Nova Scotia Dental Assistants Association and has served as President for multiple years.
An energetic and enthusiastic team player, Natalie regularly takes continuing education courses to improve her skills, especially in cosmetic procedures.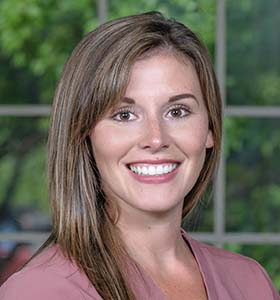 Tiffany Eagles, Registered Dental Assistant
Tiffany graduated from the Dental Assisting program at NSCC in 2008. She has worked alongside Dr. Saxby since 2016. Coincidentally, when they first began working together she and Dr. Saxby were expecting babies at the same time!
Tiffany enjoys the surgical aspects of dentistry and has assisted procedures such as extractions and implant placements. Patients appreciate her warm demeanor and how she always makes sure they feel comfortable and welcome. She and Dr. Saxby strive to ensure their patients understand their dental health and treatment options.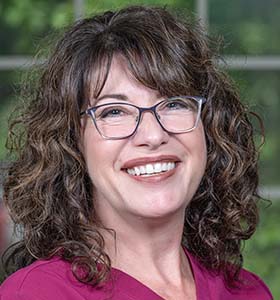 Lisa Knickle, Office Coordinator
Lisa is the friendly person who will schedule your appointment, help you with your payments and insurance, and make sure your experience with our office is a good one. She brings over 17 years' experience working in dental practices and has been a key member of our team since joining us in 2005.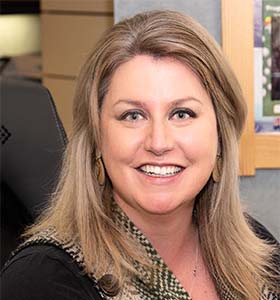 Amanda Paugh, receptionist
Amanda's love for the community quickly made Bridgewater "Home" when she moved here in 2019. Having joined North Street Dental in 2021, Amanda brings with her over 17 years of Dental Administrative experience which she gained working in the offices of general dentists, prosthodontists, periodontists and orthodontists. She has also been an instructor for the Dental Administrative program where she worked with the Department of Education to create and modify the curriculum to better suit the needs of both patients and dental clinics.
Amanda is ready and willing to aid patients with treatment coordination, understanding their insurance coverage and answering any questions they may have.
When not in the dental office, you will find Amanda volunteering with the Lunenburg County Health Board, spending time walking, hiking, camping and enjoying nature. Amanda treasures her family time with her loving partner Andy and her children, who enjoy playing baseball and horseback riding.
Amanda will greet you with a friendly smile and her positive attitude and firmly believes in "Paying it Forward"